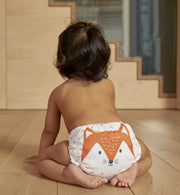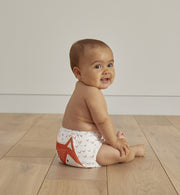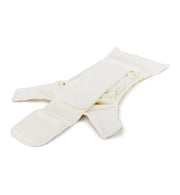 Discover our
reusable diaper
Discover our
reusable diaper
Every diaper rescues two plastic bottles from landfill, and keeps your baby's bottom dry and comfy for up to 12 hours thanks to our super absorbent and gentle 100% naturally-derived core.
Frequently Asked Questions
Are reusable diapers easy to use?
What type of reusable is the Kit & Kin cloth diaper?
Can I use them from birth?
How do I use your boosters?
How should I wash the diapers? Do they need to be washed before use?
How should I dry the diapers?
How many diapers do I need?
How often should I change the diaper?
Should I use a booster or a liner as well?
What should I do when out and about?
I am concerned about leaks. Can you help?
What is your returns policy for the reusable diaper?
Protecting your world, naturally
When you choose Kit & Kin, you're helping to protect our planet.
Our responsibility
As seen in
Kit & Kin's sustainable credentials run deep. The makers of eco wipes and diapers (the kind that you would want to use), they have also branched out into clothing made from sustainable cotton. Plus, for every 10 Kit & Kin diaper subscriptions sold, they will purchase and protect one acre of rainforest through the World Land Trust.
Read more press reports
Rated excellent on Trustpilot
What you get in the reusable essentials kit